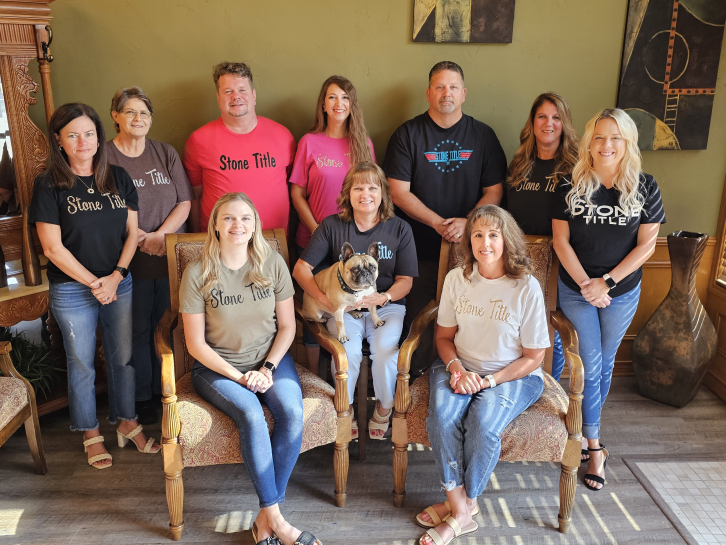 Our People Make The Difference.
With advantages that can only come from experience, this more than one century old family business employs a staff of professionals unparalleled in Lamar County, Texas:
Denise Moffitt, Owner, President & General Manager - 31 Years
Joining the family business in 1986, Denise has worked every aspect of the company, and in 2004 took over as President after the untimely passing of her mother, Anne Hutto.
Deanna England, Owner, Vice President & CFO - 28 Years
Another daughter of Anne, and also starting with the company at a very early age, Deanna first joined the company in 1989 as a runner. Years later Anne had her take over the financial side of the company.
A. W. Clem, Attorney – 45 years
Brad Hutchison, Attorney – 45 years
Angie Moore, Policy Specialist - 18 Years
Brenda Anthony, Policy Analyst - 23 Years
Diann Branch, Escrow Officer - 28 Years
Melanie Meredith, Escrow Accountant - 13 Years
Paul Hutto, Abstractor - 11 Years
Ralphann Moffitt, Plant Archivist - 11 Years
Sabrina Day, Plant Archivist - 11 Years
Susanna Goodman, Escrow Assistant - 10 Years
Lindsay Thoms, Chief Abstractor – 9 years
Ashley Jordan, Plant Archivist – 9 years
Brittany McMikel, Client Services – 5 years
Lanette Marshall, Abstractor – 3 years
Amanda Posey, Escrow Officer – 1 year
Ashley Hildreth, Runner – 1 year